Huskey Cabin Rentals
Family owned and operated for over 20 years, Huskey Cabin Rentals is conveniently located right on the Oconaluftee River off the 19 South, and just two miles from downtown Cherokee, NC. We are known for our great location and comfortable accommodations.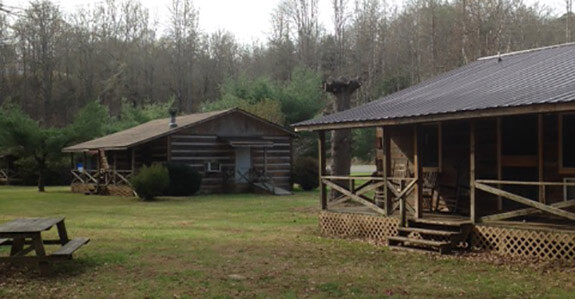 Cabin Rentals in Cherokee, NC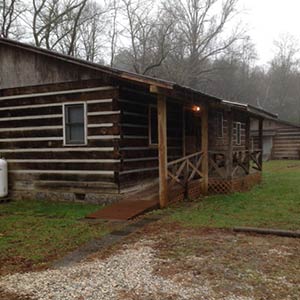 When was the last time you and your family got away from the hustle and bustle of daily life and spent some time exploring and relaxing in nature? Whether your ideal vacation is hitting the ski slopes, fishing from dawn to dusk, hiking the mountains or just enjoying the beautiful views Mother Nature has to offer, Huskey Cabin Rentals is the perfect place for you. We offer comfortable two, three and four bedroom cabin rentals in Cherokee, NC, all with full sized kitchens stocked with utensils, a small yard with picnic table and charcoal grill and a porch with rockers to relax and enjoy the river views. We do not allow pets and require that you bring your own linens.
You might think all cabins in Cherokee, NC are created equal, but if so, then you have not seen how ideal our location is. Our cabins are located right off the Oconaluftee River and within very close distance to both the Smokey Mountains and the Blue Ridge Parkway. We strive to always keep our cabins clean and safe, and are always on call for your convenience. Here are just a few reasons why you ought to trust Huskey Cabin Rentals for your family's next vacation:
We are a proud locally owned and operated small business in Cherokee, NC.
We offer comfortable cabins that are fully furnished and perfect for big and small groups.
Our cabins are within close proximity of several natural attractions.
We offer amenities such as a fully stocked kitchen and a charcoal grill.
Our rental rates are among the best in the area.
Located in Swain County, NC Huskey Cabin Rentals offers Smokey Mountain cabin rentals, with direct access to the Oconaluftee River, including:
Cherokee NC
Whittier NC
Almond NC
Nantahala NC
Proctor NC
Fontana Dam NC
Tapoco NC